​Health Risks Associated With Rodents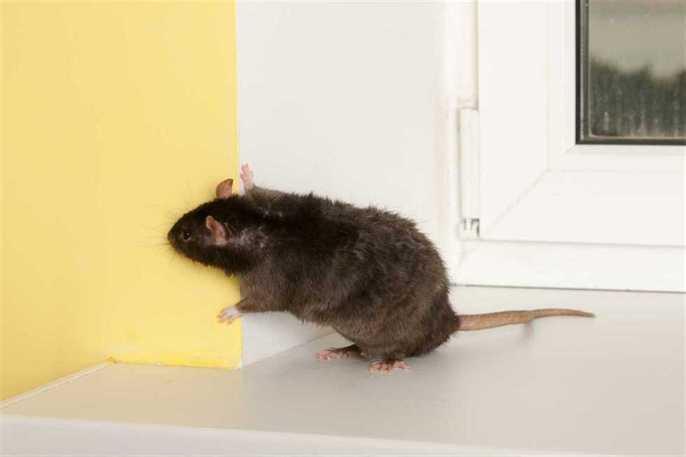 Winter is a particularly rough time of year for business owners. They've got high heating bills to pay, snow to shovel, and their offices or storefronts may become the target of a rodent infestation. Mice seek shelter when temperatures drop, and they'll look for any entrance they can find to get inside your property. 
A mouse problem is more than just an annoyance—it's also a health risk. These rodents carry viruses that can sometimes be deadly. It's important to be aware of these issues to keep you and your staff safe.
Mice and rats aren't as cute as their close rodent relatives, like hamsters or gerbils. Wild rodents carry viruses and diseases that can put your health in danger. 
What diseases do rodents carry?
Hantavirus.
Also known as Hantavirus Pulmonary Syndrome, this virus is transmitted by the fecal matter that mice leave behind. It can be spread by breathing in contaminated air. The first case of Hantavirus in Canada was diagnosed in 1994, but researchers believe that earlier cases were simply not recognized. This disease can be life-threatening and usually requires medical care to treat successfully. 
Salmonellosis.
When rodents find their way into your snack supply, they might infect the food you eat. Yuck! Salmonellosis is food poisoning that occurs when you consume water or food that's been contaminated by mice feces.
Leptospirosis.
This disease is spread when someone comes into contact with rodent feces. Symptoms include diarrhea and fever. Left untreated, it can be fatal, causing liver failure and kidney damage. 
Tularemia.
You can contract this disease by getting bit, breathing it in, or consuming a contaminated resource. Even skin contact with a rodent carrying the disease can spread it. Antibiotics are one of the most successful ways to treat this condition. 
Most of these diseases are spread through improper handling of a carcass or rodent droppings. It's important to take extreme care when cleaning up these sites. Make sure the room is properly ventilated before you begin cleaning. Next, wear a face mask and disposable gloves.
Don't sweep or vacuum the droppings—this can allow bacteria to become airborne. Instead, spray the contaminated area with a disinfectant and allow it to soak for several minutes. Pick up the material using paper towels and dispose of it immediately. It's a good idea to disinfect the area again after the carcass or droppings have been removed.
How do I prevent a rodent infestation?
Block entry points.
Make it difficult for rodents to enter your business by securing doors, windows, and holes in the foundation. Fine metal mesh or steel wool is useful for blocking vents and other entrances.
Seal food sources.
Prevent salmonellosis by sealing all food sources on your commercial property. Make sure your staff snack station doesn't have any open bags of chips or cookies. 
Set up traps.
Even if you don't have an active rodent infestation, you may want to use baited traps in high-risk areas (near cubicles, filing cabinets, and store shelves). This allows you to stay on top of future problems.
A rodent infestation poses all kinds of issues, from property damage to health risks. If you notice signs of a mouse den in your workplace or warehouse, don't delay: call an exterminator ASAP. 
Even though these pests are small, they pose a great danger to your health. Rodents can breed very quickly, so it won't be long before a small nest spirals out of control. For commercial pest control in Winnipeg, contact Gilles Lambert Pest Control.