6 Ways To Keep Wasps Away From You & Your Home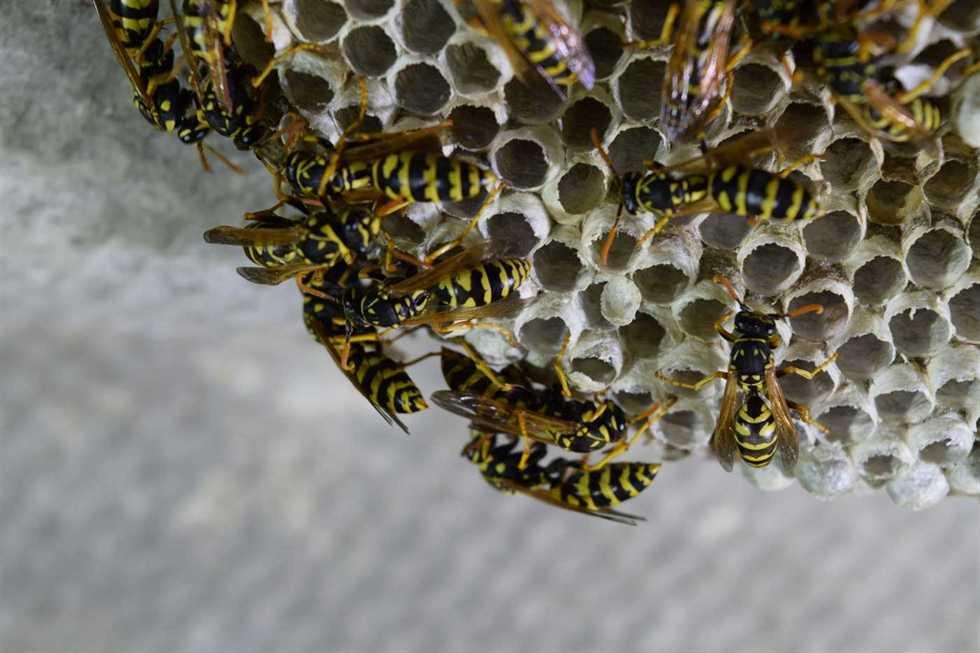 Summer is finally here, which means that the season of outdoor pools and picnics is upon us. But there may be an unwelcome guest at your backyard barbeque – the dreaded wasp. Whether you have a serious allergy or just want to avoid getting stung, you'll want to take a few precautions to repel wasps from your home. Here are some DIY ways to thwart wasps away from your backyard this summer:
Make a clove-geranium-lemongrass oil blend. Those who are looking for a natural, non-toxic method can use this homemade concoction to repel wasps. It's an environmentally friendly way of quickly eliminating wasps, and you won't need to worry about accidentally poisoning yourself or another household member. If you want to avoid hazardous chemicals, opt for this homemade oil blend instead of a store-bought chemical spray.
Fill a spray bottle with soap and water. When applied directly to a wasp nest, soap will clog the pores that the insects use to breathe. It's another chemical-free method of killing those yellow-banded bugs. Better yet, it's the least expensive and most convenient strategy of all. The only downside to this method is that to spray the nest, you have to get up close to it.
Grow wasp-repelling plants. Did you know that certain garden plants deter wasps from your home? Thyme, citronella, mint, lemongrass, and eucalyptus are all very effective at repelling wasps – growing plants is a natural solution to your insect problem. They won't be as effective as using an essential oil, but they will act as an ongoing defence for your home against a wasp infestation.
Invest in wasp traps. If you don't want to take the DIY route, it may be worthwhile to pick up some wasp traps at your local home improvement store. These devices use sweet liquid to attract the wasps, then trap them inside. They don't contain pesticides or harmful chemicals, so they are safe to use in a house with children, elders, or pets.
Aerial nets. For this method, you'll want to wear a pest control outfit, or you'll risk being attacked by an angry swarm. If you have a wasp nest near your home, an aerial nest can be used to eliminate the whole hive. Use the net to cover the insect hive. Once it is sealed, place it in a bucket of water. To reduce your chances of getting stung, cover the nest at nighttime when the wasps are sleeping.
Use a chemical spray. A highly effective but toxic method of eliminating wasps, chemical sprays get the job done so that you can go back to enjoying the outdoors, fast. A chemical spray can make your backyard party bug-free – one whiff of this stuff and a wasp will die almost instantly. When using this product, be cautious – it is extremely poisonous. Make sure to wash your hands thoroughly after using and if any chemicals get into your mouth or eyes, call for medical help.
Are those yellow-striped insects still bothering you? Do you need wasp removal in Winnipeg? Gilles Lambert Pest Control offers wasp exterminator services. Don't fret about getting stung – let the professionals handle your bug problem!