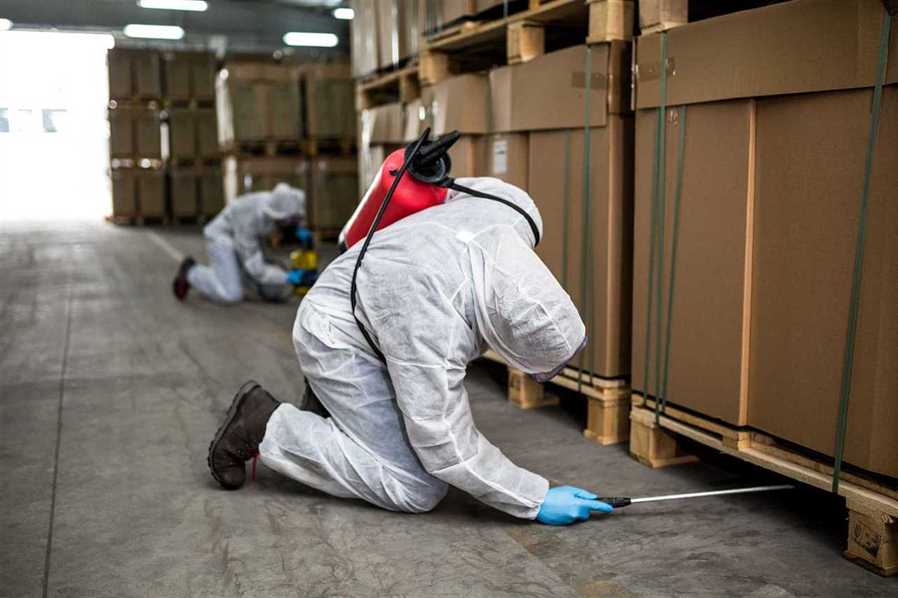 Have you ever wondered how that beautiful business premise you built slowly became a habitat for pests? You are not alone. Hundreds of schools, businesses, lodge facilities, restaurants, and processing plant owners face the same problem. Not only do pests destroy stock, but they can also spread bacteria. Also, the sight of little creepy rodents and bugs roaming your premise can really irk you and hurt your business reputation. Common commercial pests include but are not limited to rats, cockroaches, flies, ants, mice, beetles and weevils. There is always a solution; a reputable company that deals with industrial pest control Winnipeg.
Cockroaches
We all hate cockroaches. The sight of one skittering around will send you running for the nearest shoe, broom or insecticide. Roaches are minimalists, they only need moisture, warmth, and food to survive and multiply fast. What attracts roaches is dirty premises, uncovered foodstuffs, leftovers, fallen food crumbs, and moist warm areas. Unfortunately, regardless of how clean your warehouse might be, roaches can always visit your business from a neighbor's through cracks and vents. If you notice ground coffee or pepper like droppings, a musty smell, dead roaches or oval egg casings, it could be a roach infestation. Good news is you can always call an exterminator to help you mitigate the infestation.
Rodents
Rats and mice fall under the family of rodents. Rodents can be found in various business premises, but especially those that handle foodstuffs or are located near dumpsters. Gaps, vents and open doors can also be a rodent highway into your premise. Just Like roaches, rodents need food to nibble, water and warmth. Unlike Mickey Mouse, they can chew electric cables, cause allergies to employees, contaminate or destroy foodstuffs and taint your business reputation. Aside from being destructive pests, rodents are prolific breeders. They can also spread disease since they carry some harmful pathogens. Getting rid of rodents will save your business a lot of trouble.
Bed Bugs
Bed bugs are mostly found in hotels, dormitories, public transport, and nursing homes. Since they love hitching rides, they can easily find their way to your business premises uninvited. Bedbug infestation is characterized by dark spots on surfaces, although this may be hard to identify since they love hiding in cracks and joints. Bugs lay eggs in areas that are hard to access and that what makes them the most stubborn pests to get rid of. If you spot any signs of bugs in your business, best call a pest control company before things get out of hand.
Flies
No commercial business is completely immune to flies, especially restaurants, food vendors and those located near drains and dumping sites. Flies are a sore to both customers and business operators. And the worst thing is that they multiply fast and are also a health hazard since they carry bacteria. The fastest way to lose customers is to tolerate flies infestation.
All commercial pests can be a nuisance and hurt businesses really bad. Regardless of the preventive measures one takes, businesses are not completely immune to commercial pests' infestation. It is nothing to be embarrassed about because a well experienced industrial pest control company will always solve the problem.