Common Pests You May Find In Your Home This Fall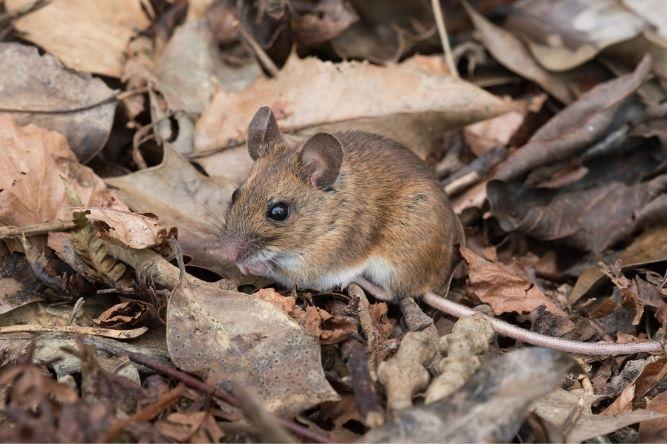 Fall is here, and that means temperatures are dropping. All of us are making preparations for winter, from making sure our boots, scarves and jackets are primed and ready to go, to ensuring we do the last of our seasonal yard work.
We're not alone in preparing for the coldest months of the year – animals are hoarding food and looking for shelter, readying themselves for hibernation or other winter activities. For many animals, that means finding a warm spot to stay. Preferably, one with an abundance of food.
Your home fits the description. Let's take a look at three of the most common pests you'll find overwintering in your home – and how to deal with them:
Asian lady beetles
Before we talk about Asian lady beetles, let's talk about the summer we had in Winnipeg this year. We did not get a lot of rain, and you may have noticed that the ground was sticky, especially near trees. That's because aphids were rampant this year, and those aphids secrete a sticky goo. They're an invasive species that feasts on sap.
Coccinellidae, more commonly known as ladybugs, eat aphids. They're a natural form of aphid control, and they're considered beneficial insects – until they overwinter in your home. 
The most common type of ladybug in Winnipeg, the Asian lady beetle, is known to bite. They'll also swarm into your home by the hundreds or thousands.
Their reflex bleeding can cause foul-smelling stains, too.
So what are homeowners to do? As always, an ounce of prevention is worth a pound of cure – seal up any cracks or holes in your foundation and siding. Weatherstrip all of your doors. And if you find you've got an infestation, call an exterminator. 
Mice
We don't have to tell you why mice are a pain. They can get into your food, they can disturb your sleep, and act as overall nuisances.
What you may not know, however, is certain species of mice can carry deadly diseases like hantavirus. This is especially true of wild mice, like the deer mouse – and these mice love to shelter in homes to overwinter.
You'll need to be extremely careful in handling the droppings of mice, as hantavirus can be transmitted through droppings. Our best advice? Call an exterminator right away if you see mice, and put in the work to prevent mice from entering your home by closing holes and other entryways.
Cockroaches
The number of cockroaches in Winnipeg seems to be on the rise. That may be because everyone is ordering online, and so there are more dark, dank containers for these bugs to hide in. It may be because of other factors that haven't been explored.
No matter the reason, the fact remains that there are more cockroaches – and you don't want to spend all winter cooped up with these creepy crawlies. Prevention remains the same – plug up any holes in and around your house. You may also want to deploy sticky traps, though if you see one cockroach, there could be hundreds. 
If you're looking for help with pest control in Winnipeg, give us a call. We're pest control experts, and we'll get all of the fall critters out of your home. We'll then employ preventive measures – to keep them out for good.