The 7 Worst Summer Pests & How To Prevent Them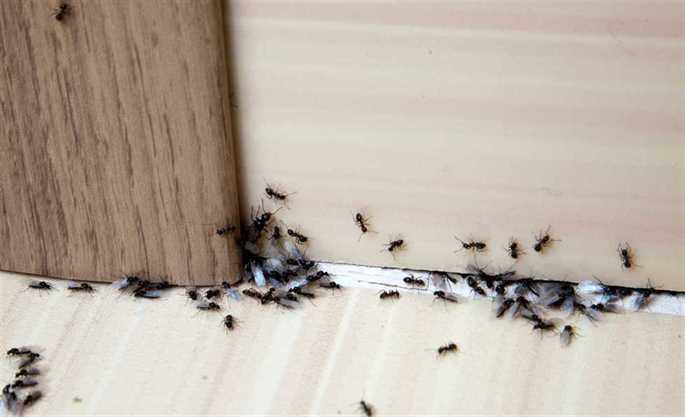 When summer rolls around, most people prepare their homes for the season by servicing their air conditioners or buffing up their insulation. But another important step that many forget is fortifying their houses against pests. Once an infestation begins, it can get out of hand quickly –  bugs and rodents can multiply incredibly fast. Keep reading to find out how to defend your home against common summer pests:
Wasps

. Since these yellow-jacketed bugs are attracted to sweet foods, they're a frequent uninvited guest at barbeques and pool parties. Wasps are easily aggravated by pets and children and will attack in swarms if provoked. Sometimes, they'll attack when unprovoked, too – that's just how wasps are. Keep them away from your home using wasp traps and blends of essential oils like lemongrass, clove, and peppermint. 
Ants

. Are you finding ants in your kitchen? These tiny workers can take over your food storage. Since ants leave a trail behind, you can follow it to find their point of entry. Use weather stripping and sealants to block their access points. Make sure to cover all food sources and discard scraps.
House and fruit flies.

Attracted to smelly garbage and sweet drinks, flies can reproduce very quickly. Fly traps are an effective way to catch these insects. You can always use a classic fly swatter to eliminate them one at a time.
Mosquitoes.

Their irritating bites will leave your skin itchy and red. Even worse, they can carry diseases like the West Nile Virus. Mosquitoes breed in stagnant, standing water. Try to eliminate puddles on your property so they don't turn into homes for eggs and larvae. If there's a swarm of mosquitoes around your home, use mosquito traps or repellant candles. 
Cockroaches

. These pests can be difficult to find since they only come out when it's quiet and dark. If you see cockroaches in your home, it's important to take action – they can

carry diseases like cholera and typhoid fever

. These beetles feast on anything from food debris to toenails and can survive up to 30 days without food. Notoriously resilient, cockroaches are difficult to eradicate. Completely sealing your home is the best way to prevent these critters from entering. Make sure to cover all food sources and clean frequently to starve out roaches that may have made a home in your pantry. 
Mice.

Like roaches, these rodents can carry dangerous diseases. They'll also damage your property, gnaw through your clothes, and leave behind droppings and urine. It's difficult to prevent them because they can squeeze through openings as small as a dime. Try to seal your home with steel wool, patching, and weather stripping. If they've already infiltrated, using glue traps with bait in the centres is very effective.
Wood ticks.

The worst part about summer is the emergence of these blood-sucking beetles. Stay away from long grass when you're outdoors. If you're going hiking, dress to cover your ankles. Check your neck, scalp, and legs for ticks after spending a day outside. Those with pets should use a comb to inspect their fur and remove any ticks with a pair of tweezers.
Dealing with these pests might give you the creepy-crawlies. To fully eliminate these nuisances, make sure you call a professional exterminator. Gilles Lambert Pest Control offers commercial pest control in Winnipeg; we'll take care of your bug or rodent problem so that you can fully enjoy your home.