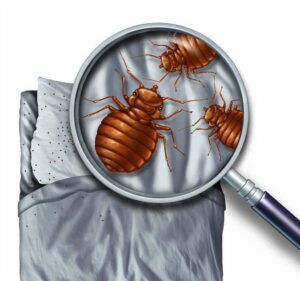 The Winnipeg bed bug exterminator experts of Gilles Lambert Pest Control understand first-hand that there's bad and good information that's floating around online, the papers, and additional media sources in regard to bed bugs.
It may be challenging for the average consumer to understand what details are correct and how they can respond to those tenacious bloodsucking insects. Here, the friendly folks at Gilles Lambert Pest Control lists 6 common myths and facts in regard to bed bugs:
Myth: If an individual isn't bitten by bed bugs, they don't have bed bugs.
Fact: Research has proven that less than 50 percent of individuals who are bitten by these pests have a reaction to the saliva that's injected into their skin. Folks who don't have a reaction don't usually realize that they have bed bugs until the infestation is raging out-of-hand.
Myth: Bed bugs just occur in low-income housing type of structures or flea infested motels.
Fact: These pests know no socio-economic boundaries. Flea bag motels, five-star hotels, as well as homeless shelters all have been subjected to their wrath.
Myth: These bugs are an indication that someone is dirty.
Fact: The insects have been in existence for millions of years. They don't care if someone is clean or dirty, only that they're alive and have blood to consume. They prefer to hide in spaces that has clutter, though.
Myth: These pests only can be discovered in areas in which people rest.
Fact: Despite its name, the bed bug can hide in any crevice or crack near where a human rests. Look for them around baseboards, behind headboards, behind mirrors, pictures, curtains, inside bedding, in and underneath electronics, in or beneath dressers and nightstands, and inside electrical switches and outlets.
Myth: They only bite human beings.
Fact: They prefer to consume human blood, yet if none is available a nearby pet or animal will do just fine.
Myth: The pests are simple to self-treat.
Fact: All throughout the US, pest control experts like Gilles Lambert Pest Control attest that the bugs are the most challenging insect to eradicate in all kinds of locations.
So, what are the symptoms and signs of infestations?
These signs and symptoms include:
a musty, sweet smell

rusty–colored spots of blood that is caused by their blood-filled fecal matter which they excrete on nearby furniture or the mattress

the exoskeleton of the bed bug after molting
The best method of ridding your business or home of these destructive and hard-to-get-rid-of bugs is to employ a pest control expert that has expertise in bed bug eradication such as the Winnipeg pest control services of Gilles Lambert Pest Control.
For bed bug treatment, bed bug inspection, or overall pest control in the Winnipeg area call Winnipeg pest control today at 204-479-6669 or email us at gilles@glpestcontrol.ca.
We'd love to hear from you! Like us on Facebook and/or follow us on Instagram!