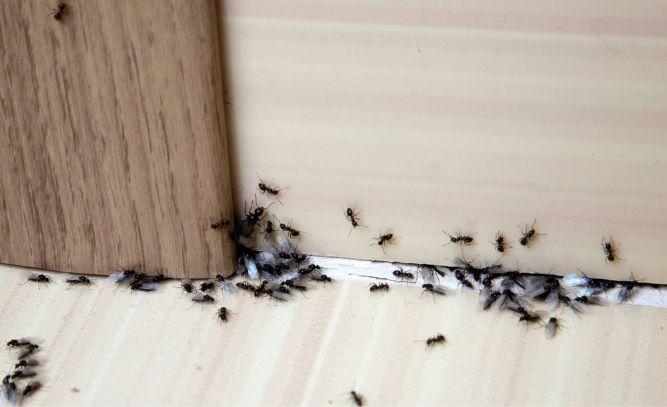 Ants belong in tiny hills in parks and forests, not inside your home. But if you suspect that tiny insects are lurking within your house, where should you look for them?
To understand where ants hide, it's helpful to know what attracts them. You'll often find ants near these locations:
Food sources

. Insects need to eat, too. Any crumbs you leave behind will lure them. 

Wood

. If you're dealing with carpenter ants, you'll need to watch where you store your woodpiles. To a carpenter ant, a stack of wood is like an open invitation into your home. Store things like mulch, lumber, and firewood away from your home.

Moisture.

Like most bugs,

ants are attracted to moist places

. You'll often find them hiding in cracks in your bathroom, basement, or near your water tank.
With these things in mind, here are a few places where you may find ants in your home: Continue reading